Get the Best Out of Age-Old Data
Building a Clean Email List from scratch is quite exhausting. However, building an email list is EXTREMELY beneficial for your business. It allows you to build a loyal following that you can always market to.

BulkResponse helps you in creating a list of such loyal and genuine followers by searching through your old lists and filtering out the best ones. BulkResponse knows exactly how to build your email list using strategies and those strategies will definitely help you grow your list.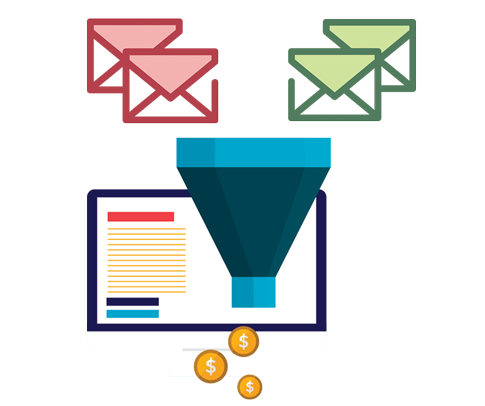 Maximize Your Profitability by Sending Emails Only to Your Valid Customers
With the help of BulkResponse, you can outline different ways to maximize your profitability.

One way is to contact with valid customers only, that will result in increased sales. Only Keep customers who come back with regular engagements.
List Quality Is Improved Through Email Validation
The most suitable time for the validation of emails is during signup process. BulkResponse helps you detect invalid emails so that you can build an email list from the very start. Now, you don't have to worry about disposable emails or misspelled addresses in your list.

List verification is one of the premier features of BulkResponse, try it and you won't have to worry about hygiene of your email list ever again.